There is a lot to consider when designing or redesigning a kitchen space, from the appliances that will adorn the space to the colors that will liven up the walls. For many, one of the most challenging decisions to be made in the process of kitchen design is the material that will be used for the kitchen counters. After all, it should enhance the fine cabinetry that surrounds it as well as fulfill its intended purpose. Kitchen counters are one of the most visible elements of the kitchen and, as such, they serve as a base for the overall kitchen design while allowing a touch of class when blended with the perfect cabinetry style. In addition to being attractive, kitchen counters must also be highly functional. For that reason, it's important to choose a counter material that will be able to withstand daily use.
From hot pots and pans to wayward knives and sticky hands, kitchen counters are subjected to a lot of wear and tear. While quality kitchen counter materials can be pricey, they also represent one of the most important investments that homeowners should make when setting out to design a kitchen space. They can easily become dingy, dirty, and battered with regular use.
Top Kitchen Counter Materials
The following options can prove highly beneficial to anybody looking to design a kitchen.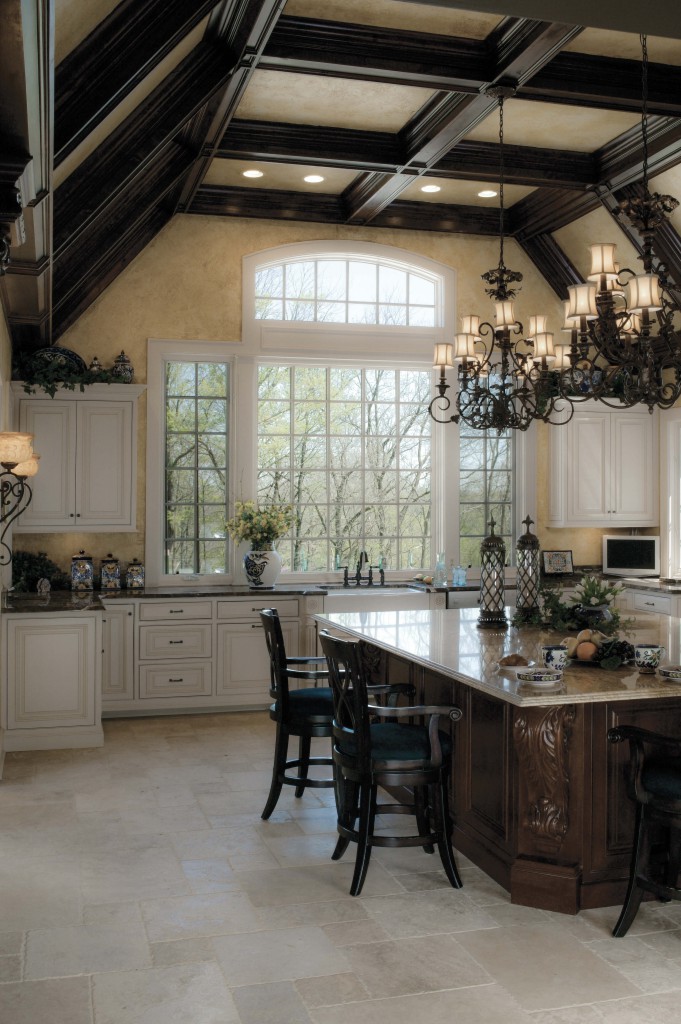 Soapstone – A type of natural stone, soapstone comes in a variety of colors and is a pleasing option for those designing kitchens while adding a contrasting appeal to the cabinetry. It's important to note that soapstone is able to take a beating and is highly resistant to stains and common kitchen germs. As an added bonus, soapstone is much more environmentally friendly than some other types of natural stone. Consider adding soapstone hardware to your kitchen cabinetry to unify your kitchen design.
Granite – This type of stone is one of the more common choices in kitchen counters, and for good reason. Appearing in a wide variety of options and after being properly sealed, granite is an extremely durable choice that cannot be overlooked when encircled by the beauty of time-honored oak or mahogany cabinetry. However, it is important to point out that it must be properly sealed, as it is an especially porous stone. This process should be repeated on a regular basis to maintain granite's durability. Granite counters combined with the classic look of fine hardwood cabinetry is perhaps the best option for those seeking a more traditional appearance and usefulness in their kitchen.
Tile – Tiled countertops have two big benefits over other traditional materials. First, it is an extremely affordable option and can allow for more freedom to accent kitchen space with timeless quality cabinetry. Second, it allows for more options when it comes to the design, color, and pattern of kitchen countertops as well as a vast number of tile cabinetry hardware to fuse the look of the entire kitchen design. Be aware that maintaining tiled countertops can be a chore, and lighter colored grout can appear dirty and dingy over time. Tiled counters may not be the best option for those who are expecting to get heavier use out of their kitchen counters.
Recycled Glass and Cement – While it might sound like a surprising option, recycled glass and cement countertops are an incredibly environmentally friendly option that can also be incredibly beautiful. An array of combinations, as well as incredible durability, have led to an increase in popularity when it comes to this type of kitchen counter material. Because this option is so varied in its styling, it is easily paired with exotic wood cabinetry like teak or Brazilian cherry.
Concrete – While some designers might initially cringe at the concept of concrete counters, this can be an incredibly beautiful option for kitchens. Painted and sealed concrete counters come in a vast range of colors, which makes them an especially bold choice for modern kitchens. Their extreme durability and environmentally friendly nature add to their benefits and define a clean, modern look. Complement these counters with stunning modern cabinetry.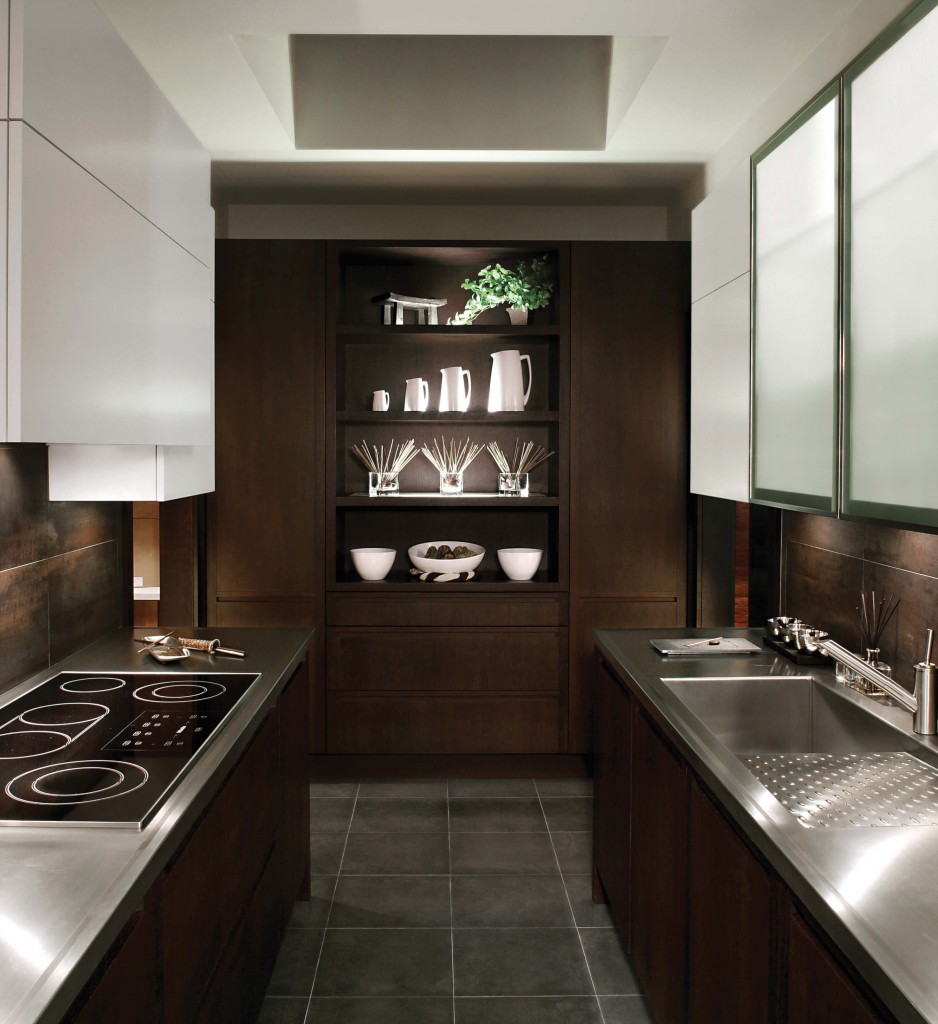 Stainless Steel – Those who favor durability and who don't mind the occasional scuff mark, ding, or smudge may find a stainless steel countertop ideal for their kitchen. This incredibly easy to clean countertop option is also one of the safest, as it is incredibly resistant to kitchen germs. Hot pots and pans or other common kitchen hazards don't pose much of a threat to the wear of stainless steel countertops either. A modern look that makes it perfect for more contemporary kitchens, stainless steel blends with a variety of fine quality cabinetry styles and colors.
One of the most important things to remember is that no single type of countertop or style of cabinet is ideal for every kitchen. Those who are looking to purchase new countertops should consider everything from the way they typically use their kitchen to the types of kitchen maladies their countertops have suffered in the past, as well as how they connect with essential kitchen features like custom cabinetry.
No homeowner should feel as if they have to settle for a kitchen counter option – not with so many at their disposal! It can be a good idea to start by thinking of the key elements required of a countertop material – durability, ease of cleaning, and likelihood of suffering scratches and dings, for example – and from there, to move on to the type of appearance desired from their kitchen counters. Fortunately, there are many incredible options available that are as attractive as they are functional.