Décor is not just about cabinets and finishes. Lighting is evidence that one seemingly small décor element can make an enormous impact. Studies have shown that lighting changes the mood of a room. That is pretty powerful. Given its influence, imagine how much of an effect lighting could have on the ambiance of your home.
For example, creating an equal distribution of light from overhead lights in your home office will help you focus on your work. And incorporating the same design with features like kitchen cupboards infuses a heightened sense of focus for cooking.
Before you begin your lighting project, it is important to think about the following:
The types of room(s) you are targeting
How task, accent and ambient light figure into the equation
Which products are most suitable for your budget and needs
The importance of bulb color
While it may seem overwhelming to consider all of the above, the truth is, lighting projects can be a fun and creative outlet for transforming your home into a space you love. It is simply a matter of addressing each question and arming yourself with knowledge.
Custom Fit According to Room

Much like the same shade of lipstick is unlikely to suit two women with different coloring, applying the same approach to lighting across different types of rooms rarely yields the desired outcome. A guest bedroom will hardly seem relaxing with the aforementioned vibrant kitchen and home office lighting design mentioned.
Bright light works so well in a kitchen in part because it highlights areas like cabinets and counter tops, facilitating a smoother cooking experience. A bedroom, on the other hand, benefits most from products like bedside lamps and dim controlled pendant lights that imbue residents with a sense of serenity.
It all boils down to the functionality of each room. Good task lighting is imperative in the kitchen and bathroom due to all of the activities that take place in these two rooms. Ambient and task lighting play a crucial role in illuminating work areas like sinks, cabinets, cooktops and prep areas.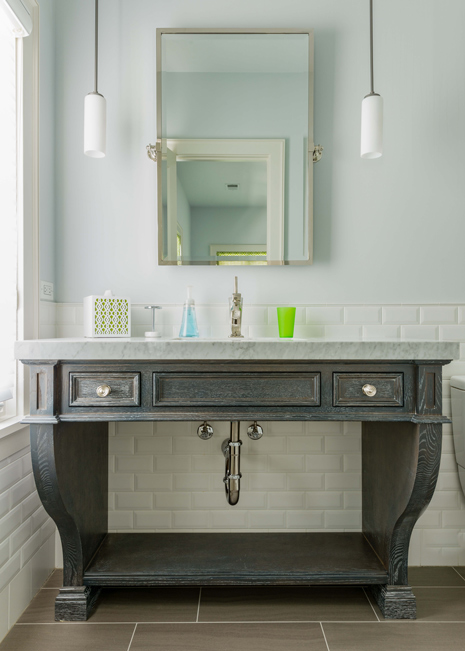 Layering – a design scheme in which the amount of natural, task and ambient light is carefully balanced for the best overall effect – works particularly well in kitchens and bathrooms. Take the following into account to achieve the best layering design:
Match the color of the ambient and task lighting to the natural light
Start with natural light and then tackle ambient, task and accent lighting
Finishes and the colors of the cabinetry, flooring and benchtop surfaces will also affect the outcome
Why Task, Accent and Ambient Light Matter
 Task, Accent and Ambient light represent the "trifecta" of lighting. Both separately and together, they can instantly change the aesthetic and mood of a room.
Task lighting is used for exactly what you might think: providing illumination of work surfaces in a study, kitchen or bathroom. Products like a halogen desk lamp, under wall unit lighting and recessed ceiling down lighters are some options for task lighting.
At the opposite end of the spectrum is accented lighting, an aesthetically driven concept that creates a dramatic effect by highlighting features like a fireplace, alcove or striking display. Accent lighting can also work in conjunction with task and ambient lighting to offer flexibility for various situations.
Ambient light could be considered the most traditional type of lighting. It is ideal for living rooms, dining rooms and bedrooms, as softer lights mimic the effects of natural light with products like ambient lamps. The result? A space that invites relaxation.
Product Matchmaking
The sea of lighting options is vast and deep, and in order to avoid confusion, it is wise to do your research according to your specific needs and budget.
Choosing bulbs is an easy place to start. There are many different types, shapes, styles and designs on the market including energy saving bulbs. These bulbs are a great choice for many people because they are very efficient, using up to 80 percent less electricity than traditional bulbs. This equates to a maximum lifespan of 12 years. The cost savings and convenience factor is pretty impressive.
Bulbs fluctuate widely in price and generic versions are available, but generally, well-known brand name bulbs offer longer service life due to a higher manufacturing standard. Mass produced bulbs sold at a lower price, while less expensive upfront, offer a shorter life and can even present safety issues.
Fixtures are bulbs' other half, and the right fixtures can enhance the look of a room significantly. Each type of fixture offers unique strengths. Examples of fixtures include:
Wall sconce – a traditional fixture attaching to the wall and cast light upwards
Pendant – a light fixture suspended from the ceiling, they can be displayed as a single fixture or in multiples to create a series
Recessed lighting – a fixture that is installed into a hollow opening in the ceiling.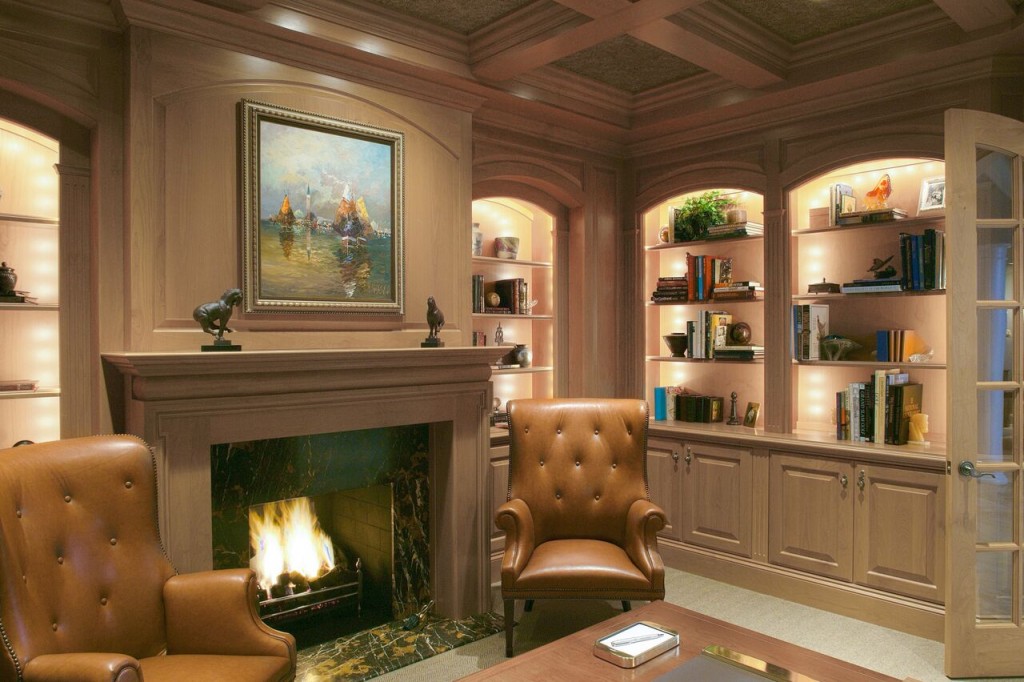 Bulbs Color Your World
Believe it or not, Christmas lights are not the only bulbs that are available in colors. However, unlike the loud jewel tones of multi-color Christmas lights, the classic bulb for your home comes in shades of white that vary subtly and include warm white, neutral white and cool white.
While it may not sound like much of a difference, each of these shades can drastically alter the appearance of a room. Warm white bulbs are ideal for bedrooms, living rooms and dining rooms due to the soft and relaxing light they emit. Cool white bulbs, on the other hand, inspire energy with a friendly, inviting light that works well in studies, basements and garages. Similarly, neutral white bulbs are invigorating to the senses and are a good fit for rooms where a great deal of activity takes place.
You now have a starting point for your lighting project. Remember, preparation and education are critical to success. However, it is always best to consult an expert who can guide you through the process of selecting the bulbs, fixtures and designs that will make your home a standout.
Learn more about how you can transform your home through careful selection of lighting products and design schemes.